Meet Annie Armen
---

"Annie Armen is a national treasure! If you want to connect your inner essence to your outer achievements and fulfillment, listen to her soul-deep mentoring and reflections.  She has that rare ability to speak directly to you on a personal level with life- changing impact". 

~Denis Waitley, author of The Psychology of Winning.


WHY Am I Here

Imagine the unprecedented impact of owning the answer to this profound yet intimate question will have, both personally and professionally! Annie Armen first uttered the mature question, "WHY am I here" at the tender age of 5, authenticating her life's work and legacy in action since.

1. Speaker Profile (downloadable)
2. Business Profile (downloadable)
3. Annie Armen Speaker Snap Shot
4. Annie Armen Show Snap Shot (downloadable)
5. Speaking Endorsements
6. Client Testimonials
7. TV and Radio Show Reviews
8. Additional Endorsements
9. Videos


---

About Annie Armen

... with HEART, Knowledge, Insights, LIFE Experiences, REAL Stories, Drums and FUN ...

Annie Armen is an artist in all things Communication!






---

---

Core Values:

Faith, Power, and Performance (in that order).

Faith to believe  |  Power to choose  | 
Performance to act now


---

Annie Armen's Signature Quote:

"If one moment of fear can give birth to failure, then one moment of FAITH can reverse it"

Accomplishment Highlights

:
---
Here is What a Dear Friend of Annie's Had to Say:
---

"Annie Armen is otherwise known as "Hurricane Annie" or simply "THE Hurricane" for short!
What's the definition of a Hurricane?  --- "A storm of the most intense severity."
Hurricane Annie doesn't stand for severity as in sternness or rigor but as the dictionary reads, she stands for "austere simplicity, as of style, manner, or taste."
Well, she's got style and she's got taste….Wherever there is open space, Annie swoops in and lovingly fills in the blanks with her wisdom, unconditional love, beauty and grace.
An advanced soul herself, she is giving…empathic and intuitive with a sunny disposition. Where there is a problem, Hurricane Annie is the SOUL-ution!
Creative, bold, adventuresome, intelligent and spiritually motivated, by the time you have been hit by her Category 5 storm, you will definitely need your dose of AnnieBiotics because Hurricane Annie is contagious! You just can't help but feel intoxicated in her presence and get swept away by her tireless energy and compassion for life.
Full of life, love and passion, "The Hurricane" knows what she wants and goes after it. She follows her dreams, courageously speaks her truth and pursues her beliefs with undeniable determination.  She doesn't take no for an answer because she sees things that the rest of us don't. She sees the higher good in life and KNOWS that it is her mission and life's purpose to uncover life's hidden treasures and share it with the rest of the world.
For those who are blessed to know her, she is nurturing, caring and self-lessly puts others before herself. She has the heart of a lion and sees right into your soul. With an eye for talent, she is able to see the gifts in others and raises you up to the Heavens.
Never at a loss for words, she is a force of nature not to be reckoned with!
If you don't feel as though you can keep up with the hurricane, not to worry – she will take you by the hand and show you the way and by the time she's done, she will have you convinced that YOU did it all by yourself! Wait! How does she do that anyway?
Endlessly gifted, she is always leading the way and openly gives credit before anyone even knows that it's due!
How does one prepare for a Hurricane? When it comes to a storm, you have two choices. You can either brace yourself and hold on tight or you can get out of the way!
How does one prepare for Hurricane Annie? You don't. Because when you're in The Eye of THE Hurricane's storm, anything can happen. The only thing you can count on is that you will love every minute of it.

Hurricane Annie…      get ready…    the storm is coming….   you'll never know what hit you …
Written by Suzanne Burns
Click Here for Client Reviews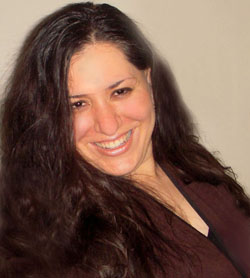 AnnieBiotics
"Dive into your soul
Search and you will find
The answers to all your doubts
The priceless gift of who you are!
Don't give up, believe in yourself,
You are blessed, to exist,
So put your talents to the test!

You are meant to be, can't you see,
You have a legacy,
Unstoppable be!"
~ Annie Armen